Foot Pegs
Foot Pegs are available in different constructions ranging from steel, aluminum and titanium. They are cast, machined, forged or stamped, and some come anodized or heat-treated. Foot pegs can be drilled, sawed, ground or polished, with the pieces welded or bolted together.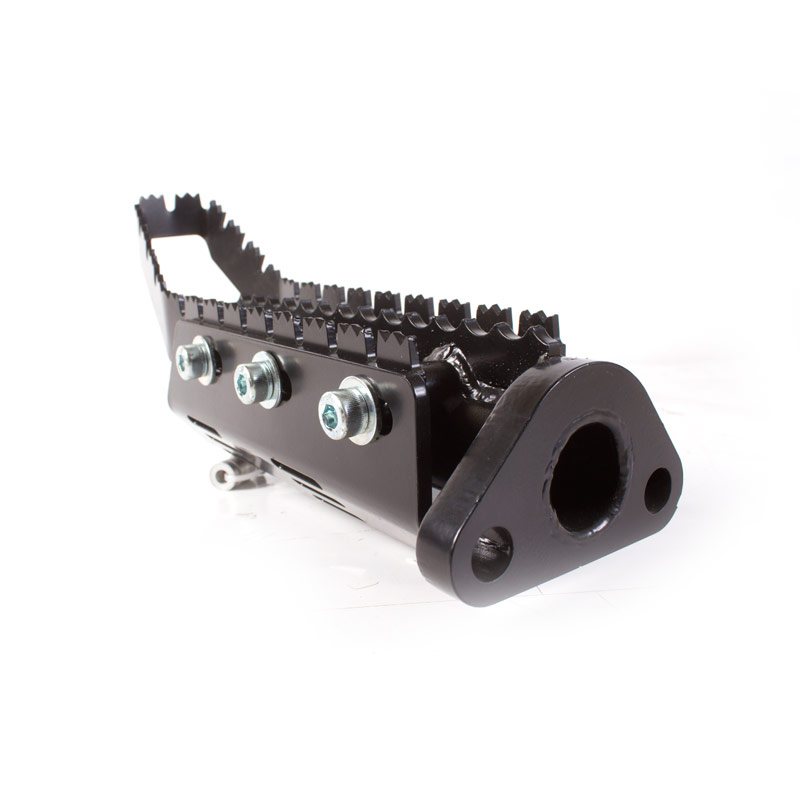 Yamaha – YFZ450 (2004-2013)
Black Heavy Duty Performance Foot Pegs
by HMF Engineering
The IQ Foot Pegs are designed to withstand a tremendous amount of punishment.
These pegs are built from strong materials and welded to perfection for the ultimate performance.